Location: foyer of Embros theater, 9 Katsikogianni  Str,
The once old printing house- Embros theater is a reference point for the neighborhood of Psirri and the center of city. The neighborhood of Psirri, old neighborhood of Athens, after 1950 had many crafts, workshops and craftsmen who began to leave with the presidential decree about the removal of certain land uses that produced pollution and nuisance for the center of Athens in 1998. The neighborhood quickly changed, many crafts and many workshops, which we can not say that were a particular cause of pollution, and many residents left, and the area quickly was filled with short-term life night clubs through a peculiar gentrification ("refining" the neighborhood) with no care for this precious something that already existed. Many of the workshops left because they could not pay the rent that was extremely high, especially in 2004 and the Olympic Games that aimed to give a different image to Athens and remove anything stable.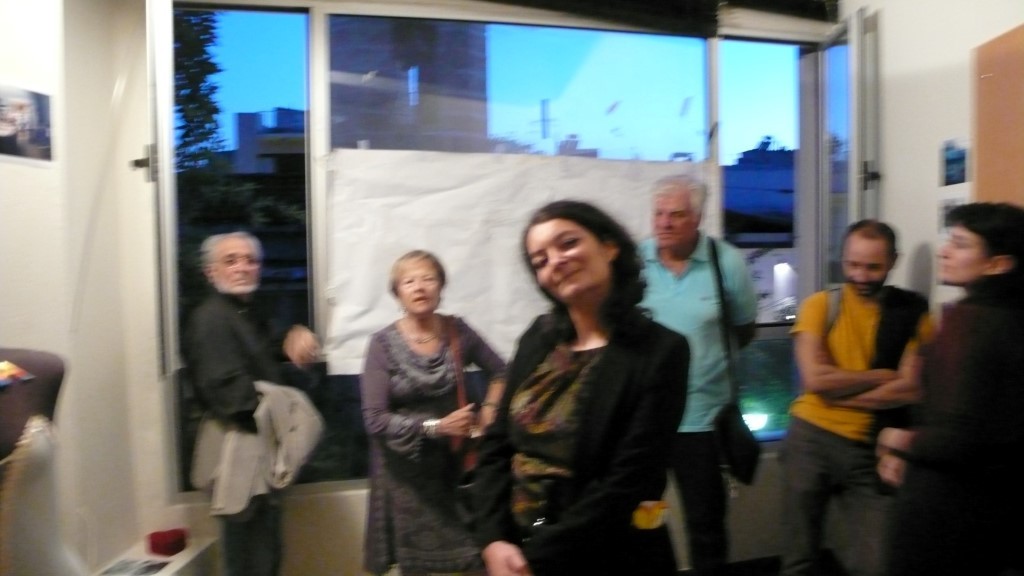 Embros theater closed, and later the neighborhood was deserted along with the center of Athens, despite the plans of the city planners. Now few of the old residents remain, however, some old workshops along with the craftsmen resist, and new workshops and creative spaces despite the crisis are created in the neighborhood. Embros theater since last November is open to many different cultural activities and in fact without any money. People in Embros theatre resist through art and creation to the crisis and to the abandonment of the center of Athens.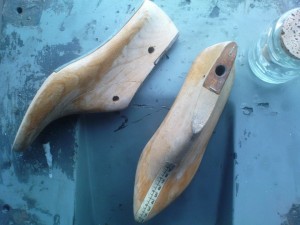 On Monday 4 and Tuesday 5 of February at 4 pm neighbors were invited and came in Embros Theatre, people who have workshops in the neighborhood in the broadest sense as it is analyzed by Richard Sennet in the essay "the Craftsman". They came with their items, they narrated to us the history of their place and their own personal history. Particular impression made Ms. Ioanna who brought the ballerina, the dance shoes and it tools. Nikitas, an old tavern in the neighborhood, brought spinach pie for the lunch of our workers and told us about his memories regarding the printing house of Embros and the theater.
Also Samis came, who has the workshop with the papers, the lady who sells soaps at Agion Anargiron Street, Vicky who is an architect explained us how and why she chose the neighborhood for her architectural office, Nikos an architect who talked about the history of our office in connection with Empros theater etc. This activity was part of the program "Kolectiva Omonia" "Where are we now" 1-10 February 2013.
The neighborhood spaces and the stories of the people, an activity that took place again in the vacant space of the first floor in 9 Katsikogianni street in cooperation with Mikrogeografies and Charikleia Chari, were material was presented from the action of February 2013 and the video "And the hearts come from China" which is referred to the workshops of the neighborhood of Psirri that gradually disappear.